Grund and Company is a family-owned and operated commercial painting contractor, performing work in Seattle and Western Washington since 1898. We have successfully established and maintained our reputation in the Pacific Northwest as a premier painting contractor, working with owners, architects, and general contractors to deliver the highest quality projects and finishes.
Grund and Company, Inc. – 1898 to Present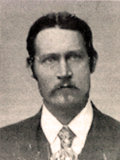 In June of 1898, the Jacobson family, lead by Anders Wilhelm Jacobson, a master painter in his homeland, sailed from Eskilstuna, Sweden to Quebec, Canada. Once in Quebec, he loaded his family aboard a train for their final destination of Seattle, Washington in the United States of America. Seattle was a desirable destination for the young Scandinavian family due to a substantial existing Swedish community, coupled with dramatic growth and business opportunities in the adolescent city. Once there and settled, business was relatively easy to come by, as the city was bustling with new immigrants and new business development. Anders Wilhelm would secure projects on his own, under the company name of A.W. Jacobson, Master Painter, and would hire help when needed on a job by job basis, including putting his young apprentice son, Wilhelm Antonius, to work.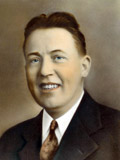 In April of 1908, Anders Wilhelm Jacobson passed away, leaving his small but steady business to his son and apprentice, Wilhelm. W.A., or "Big Jake" as he was known, began to grow the business through World War I and on into the "Roaring Twenties", under the name W.A. Jacobson Painting Company. The 1920s were prosperous for the enterprise and W.A.'s family also began to grow. His son, Hugo, was an apprentice at the time, and was involved in the family business, as well as other aspects of the painting industry. In 1933, W.A.'s daughter, Mildred, married another young apprentice working for the company by the name of Arthur Grund, thus beginning the Grund and the Jacobson family and business relationship.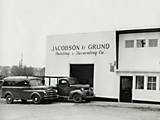 Though doing business during the Great Depression was difficult, the company survived until 1939, when W.A. Jacobson suddenly died of a heart attack. W.A.'s wife, Freda, arranged to sell the business to son-in-law Arthur (Art) Grund and son Hugo Jacobson, as equal partners. The company was renamed Jacobson and Grund Painting Company and the two men set off to battle through the balance of the depression and into the World War II years.
As business continued to improve, Art and Hugo decided to build a larger shop and office facility. The new building was built in the University District of Seattle in 1940. The structure included a spray booth for pre-finishing items, which helped Jacobson and Grund to secure a wartime contract with the Boeing Company to paint Boeing bomber dashboards and floorboards. Having a military contract provided the company with the eligibility for wartime priorities that they would not otherwise be able to access, including fuel, pigments, turpentine, and other supplies. This provided them the materials necessary to not only complete the Boeing work, but also translated into other civilian business that others could not complete, due to the limited availability to supplies.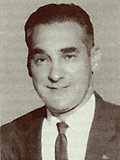 As the 1950's and 1960's wore on, the two families continued to grow. Art and Mildred had their two sons, Darryl and Richard, while Hugo and wife, Esther, had three sons – Raynard, Frederick, and Wayne. It soon became clear that there was not room in management of the company for the sons interested, and the company split in 1966, with the creation of Jacobson and Sons, Inc. in the Ballard neighborhood of Seattle, and Grund and Company, Inc. in north Seattle – the current location today on 97th and Aurora. Wayne, Hugo Jacobson's youngest son, owned and operated the Jacobson and Sons business in Ballard, while Richard Grund took the reins of Grund and Company. In 1978, Richard purchased Jacobson and Sons back from Wayne and Hugo, reuniting the companies, and Wayne assumed the role of general superintendent until his retirement in 2008. The company has continued to thrive under the name Grund and Company, Inc. to present day.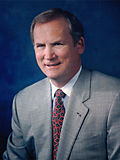 Stacey Grund, son of Richard Grund (previous owner pictured at right), grandson of Arthur Grund, nephew of Hugo Jacobson, great-grandson of Wilhelm Antonius Jacobson, great-great-grandson of Anders Wilhelm Jacobson (company founder) now owns Grund and Company, Inc. Along with his business partner, Ron Tatley, Stacey also owns and operates Tatley-Grund – a general contractor specializing in construction repairs. Tatley-Grund was begun in 1991.
Grund and Company, Inc. is one of the premier painting contractors in the Pacific Northwest. Our name and reputation continue to stand for quality and service with general contractors, property owners, property managers, and architects alike.